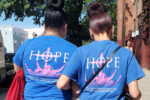 The following is from the October 2021 Newsletter written by Dr. Tom Grassano Many saw the effects of hurricane Ida in New York City. Videos of flooded streets and subways were seen on national news. We were in Bible study at The Harvest Center when the storm hit. We dismissed the people and, by God's…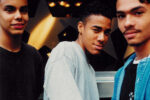 God established this ministry to focus on changing one life. Be that a child, a teen, a mom, a homeless addict, or anyone else, each person is different. Their situations and backgrounds are different, and God's plan for each of their lives is unique and amazing. Helping people discover the love of the Father and…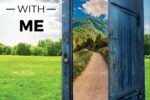 For many years, friends and ministry partners have asked me to write our story, sharing the inspiration that our story has brought to them. Some say it has proven God's faithfulness. Others say is has proven that the Jesus of scripture truly is "the same yesterday, today and forever" (Hebrews 13:8). Still others say that…
---
Hope For The City VIDEO
What Others Are Saying About Urban Harvest
It's easy to focus on the needs and problems in the inner city and world without offering real solutions that make a difference.  UHM has consistently offered the hope of Christ with Word centered and Holy Spirit directed solutions.
Once I got involved I began to realize that everyone I met was, in many ways, just like me; concerned about family, jobs, relationships, the same things we are all concerned with. They became real people to me and I began to realize how much they needed to hear and know about the love of God and the difference it can make in your life. UHM truly is the hands and feet of Jesus in communities where it is needed the most. This ministry is real and it is effective, which is why I still support it today.
Urban Harvest has a clear mission and prayerfully asks God for open doors. We have seen and heard of opportunities only God could provide for ministry through UHM. We also have confidence in Pastor Tom Grassano and his family. We believe they carefully consider each opportunity and walk through doors only after feeling the leading of the Holy Spirit. They care for people individually and aren't interested in simply rolling in and out of a community just to say they've completed an event. They follow up with people they minister to and have seen long-term success in tough to reach communities. They are also very good at raising up leaders and passing the torch to the next generation.
Urban Harvest Ministries has created miracles for the children and families of our community.
Urban Harvest Ministries has done whatever it takes to bring Christ's life and love to the hurting of some of the neediest communities of our nation.
I know of no one who has greater compassion for and greater expertise in ministering to the disenfranchised that exist in the urban community.