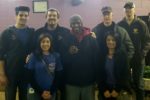 We have visited many homeless ministries over the years, but none like 2nd Chance. Pastor Kootama used to work on the Chrysler assembly line. He took the buy-out and used the money to begin a ministry to the homeless in Southwest Detroit. His approach was not to establish a place for them to sleep and…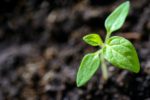 We have been tremendously blessed to see people in whom we sowed seeds of the Gospel more than 20 years ago in our early years in the Bronx. To know that God is still working in their lives is a HUGE blessing to us. His Word will never return void! Hector was one of the…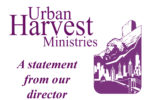 As long as there is sin, there will be racism. It does not matter what systems are in place or policies are changed. Racism does not come from government policy. It comes from the hearts of sinful men. Injustice is everywhere in the world. We here in America do not have ownership of injustice. If…
---
Hope For The City VIDEO
What Others Are Saying About Urban Harvest
"It's easy to focus on the needs and problems in the inner city and world without offering real solutions that make a difference.  UHM has consistently offered the hope of Christ with Word centered and Holy Spirit directed solutions."
"Once I got involved I began to realize that everyone I met was, in many ways, just like me; concerned about family, jobs, relationships, the same things we are all concerned with. They became real people to me and I began to realize how much they needed to hear and know about the love of God.  UHM truly is the hands and feet of Jesus in communities where it is needed the most.  This ministry is real and it is effective, which is why I still support it today."
"While we were doing outreach in a park, a pastor stopped and asked me, 'Are you crazy? Do you know where you're at? Do you realize how much blood has run in this park?' I said, 'That may be so, but we're getting ready to change that. It's going to be the blood of Jesus to flow in this park now.' That week, 11 young men received Christ!"
"We've seen people opening their doors in areas where we weren't able to get in their doors before. The concentration has been on Jesus and His delivering power! Hope for the City a blessing to Detroit and a blessing to our church. It's a blessing from the Lord!"
Urban Harvest Ministries has been used of God to bring new life to our church and our city: To our church by challenging and training me and our members to take the Gospel to the streets through prayer and proclamation; and to our city by their leadership and ministry that crosses cultural, ethnic and denominational boundaries. They are doers as well as a dreamers of God's vision for the city.
Urban Harvest Ministries has created miracles for the children and families of our community.
Urban Harvest Ministries has done whatever it takes to bring Christ's life and love to the hurting of some of the neediest communities of our nation.
I know of no one who has greater compassion for and greater expertise in ministering to the disenfranchised that exist in the urban community.