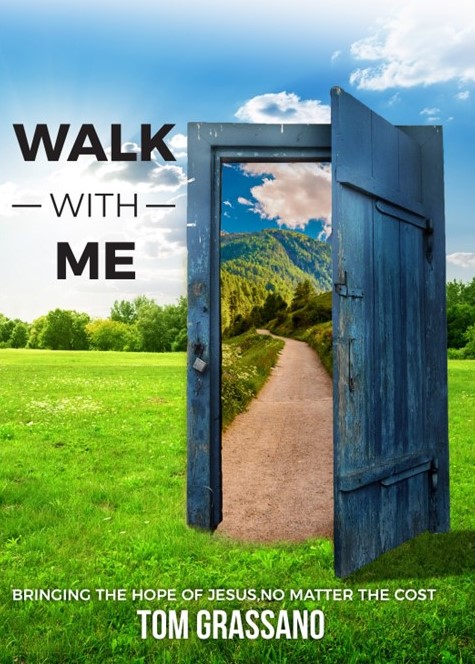 For many years, friends and ministry partners have asked me to write our story, sharing the inspiration that our story has brought to them. Some say it has proven God's faithfulness. Others say is has proven that the Jesus of scripture truly is "the same yesterday, today and forever" (Hebrews 13:8). Still others say that our story has proven that God is with us every step of the way when we step out by faith.
If there is one central theme in Walk with Me, it is hope – hope in every circumstance, hope for the broken, hope for the desperate, and how we can embody hope that brings eternal change.
God has been with us in miraculous ways. God turned years of no heat into a renovated casket factory. He turned death threats into relationships that resulted in life change. He has consistently sent us to places that hope had abandoned years before. As I say in the book, "I learned something truly spectacular walking with Jesus: when I say yes to follow Him where and how He chooses, wounded, hopeless, and neglected people begin to live again."
Walk with Me is available to you in three ways:
Order one copy for $20 (plus $3.95 shipping)
Order two copies for $35 (plus $5.95 shipping)
Order five copies for $100 and get a sixth copy free ($21.95 shipping)
We encourage you to think of friends and people you know who would be encouraged and challenged by a story that proves the reality, power, love and hope that is found in the Living God. Share a copy of Walk with Me with them and let God touch and inspire them in their walk of faith.
Pray with us that God will use Walk with Me to inspire, to prove the reality of God's love and faithfulness, to stir into service, and to bring hope to all who read it.