Dr. Tom Grassano's first book Walk with Me: Bringing the Hope of Jesus No Matter the Cost will be published in the next few weeks!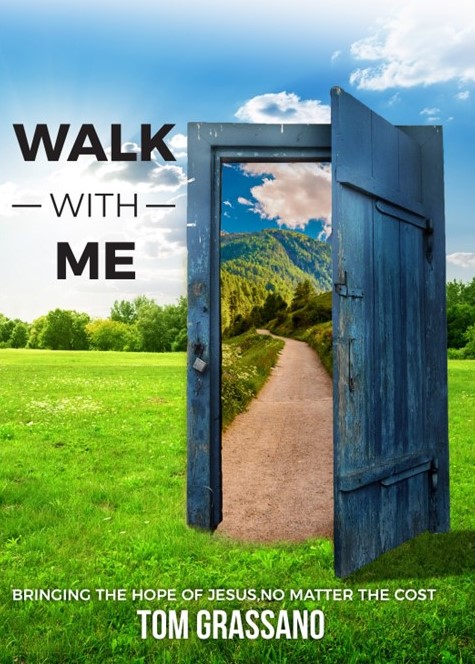 This book tells the inspiring stories of bringing the hope of Jesus to the South Bronx, Detroit, Cuba, and other places desperate for hope. Winters with no heat, facility flooded with sewer water, rat infestations, death threats, assault, opposition of witchcraft and more, did not stop the message of hope from changing the lives of many. This book will inspire you, challenge you, and remind you that Jesus truly is "the same yesterday, today and forever."
Here is what some are saying about this book:
"This story will inspire the most insignificant person to become the most significant person in a world that needs to hear how the love of God transforms today." – Felipe Martinez, Executive Assistant to  three mayors of Detroit
"Outreach is most critical in the heart of ministry. Tom Grassano's proven effectiveness through years of ministry makes Walk with Me a must-read for anyone."  – Tim Hill, International Overseer, Church of God
"Dr. Tom Grassano is passionate about taking the gospel of Jesus Christ to the "hard places" in our world. God has used him and his compelling story to challenge and mobilize others to take the good news of Jesus Christ to the nations. I highly recommend this story to anyone that has a genuine heartbeat to making a difference for Jesus Christ.—Dr. Allen McWhite, Executive Director of the Institute for Global Leadership, North Greenville University
More details coming in the UHM February newsletter! Sign up for the newsletter today!