The Adopt-a-Family Christmas outreach in Detroit was miraculous from the beginning!
We did not think that we would be able to put this outreach together at all. Then one phone call in October changed everything. The phone call opened the door for UHM to partner with ATI Physical Therapy Clinics in Metro Detroit to provide groceries for a Christmas meal for families in need in Detroit. God moved on the hearts of people to give above what we believed possible! We were able to provide a turkey or ham, canned vegetables, stuffing mix, cookie dough, coffee, soda, bread, hand sanitizer, and a $25 gift card for twenty-seven families! Each child received a backpack, notebook, and pencils. In addition, we were able to provide grocery items, 30 hygiene kits (with hand sanitizer, soap, toothbrush and toothpaste), and winter socks for the people of 2nd Chance Homeless Ministry, along with all the food for their Christmas celebration! Volunteers from ATI, the hockey chapel, and IGNITE Ministry joined together to pack the items into bins for each family.
This outreach went from nothing to God leading every step along the way! We are so touched by the generosity of UHM partners and employees of ATI that provided the groceries and the funds to make this possible!
"Now all glory to God, who is able, through His mighty power at work within us, to accomplish infinitely more than we might ask or think." – Ephesians 3:20 (NLT)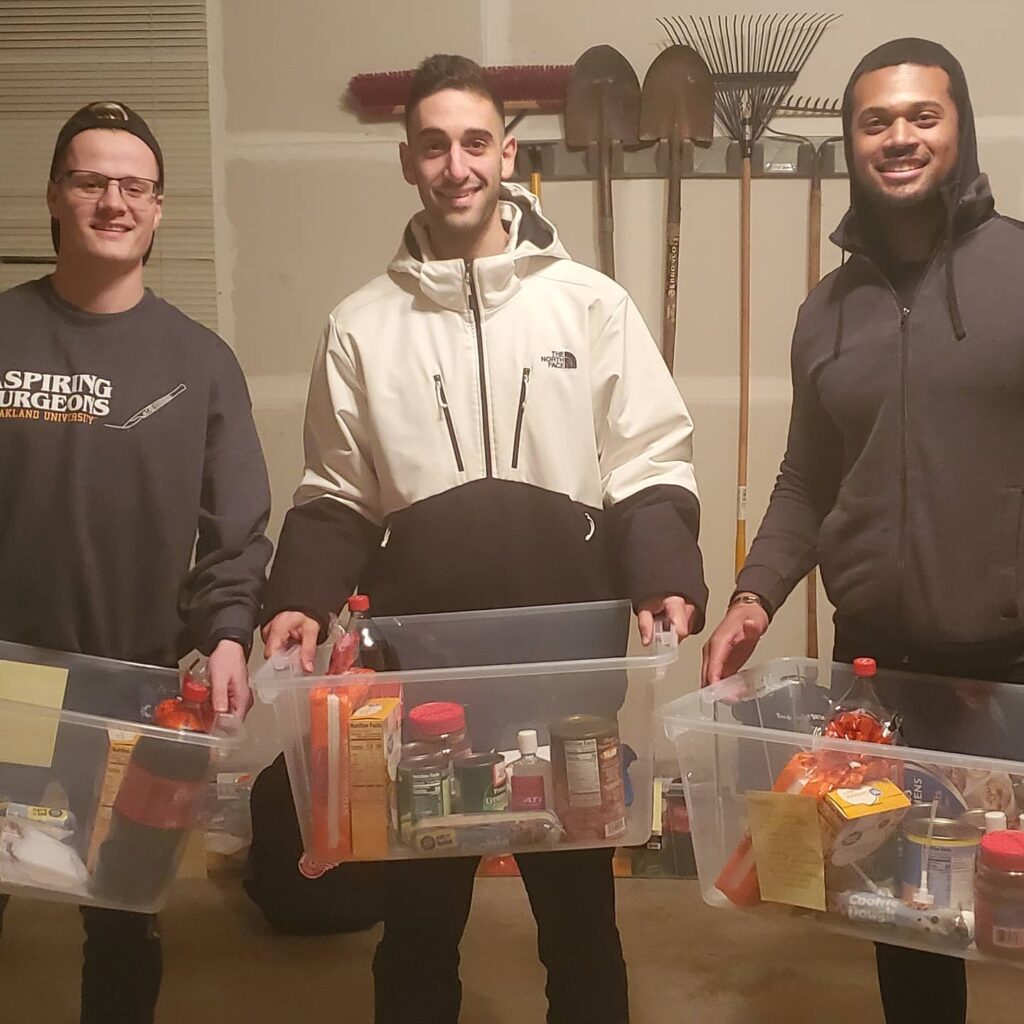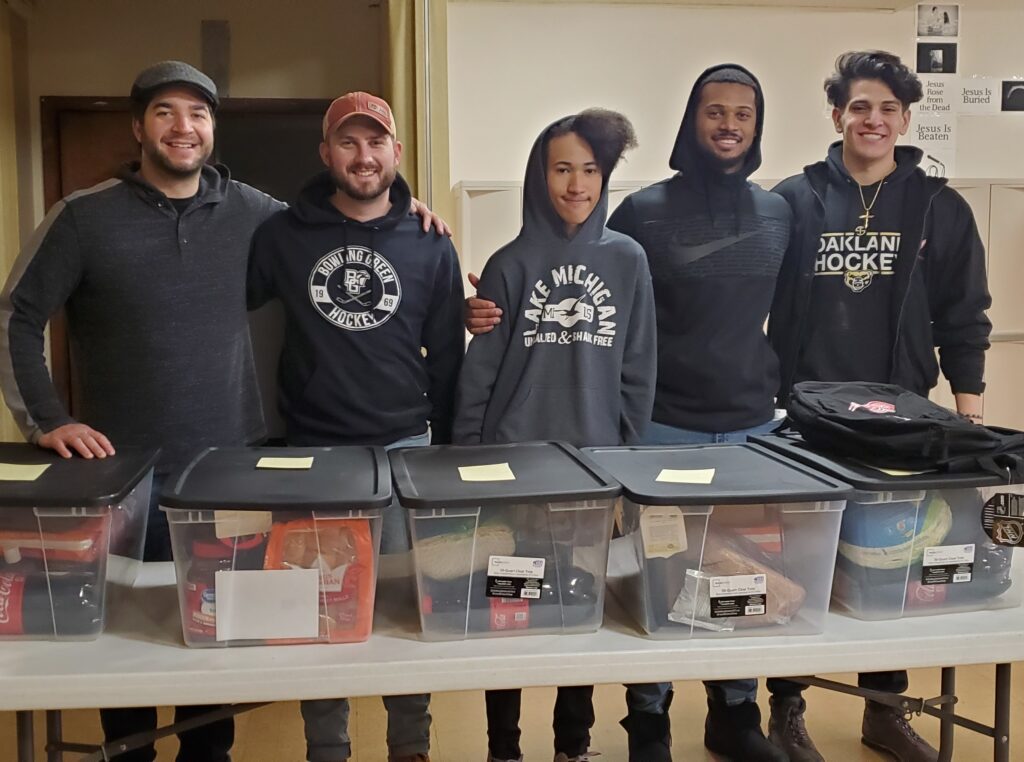 To see more pictures from the outreach, follow Urban Harvest Ministries on Facebook and Instagram!