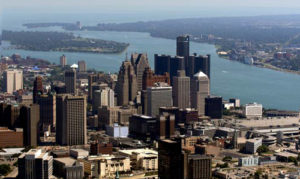 Detroit: July 15 – July 30, 2017
Hope for the City
Followers of Jesus of many races, cultures and church affiliations in Metro Detroit have united together to labor side-by-side in the ripe harvest fields of our city. God is using this movement to reach the lost and hurting and as a powerful force of racial healing and reconciliation in our city.
There is so much hurt, but over and over again God has proven that He cares for the broken. He is simply waiting for His children to go out and talk to them, to show them, so that they can know His hope and salvation!
---
---
Hope for the City 2017 at a glance:
---
---
40 Days of Prayer and Fasting for Detroit • June 5 – July 14, 2017
In prayer and fasting, God will rend our hearts, tear down strongholds, and prepare the way for outreach! Churches and individuals choose a day of the week to fast and pray. Join us in prayer! Confirm your participation and receive Daily Devotionals by emailing urbanharvest@uhm.cc
---
Prayerwalking Detroit • July 22, 2017
Followers of Christ will gather at 1:30PM at 3 strategic Detroit communities to cover the communities in prayer. This will bring hope right to the doorsteps of the people. We need you to join us for this powerful outreach! God will change our city as we pray and walk obediently in the Great Commission!
• Canfield Church of God – 12905 E. Canfield Street, Detroit  MAP
• Restoration Fellowship Tabernacle – 16776 Southfield Freeway, Detroit  MAP
• Ferndale Assembly of God 1221 W 9 Mile Road, Ferndale  MAP
---
HOPE Rally • July 23, 2017
Celebrating Hope in our city on the 50th Anniversary of the '67 Riots.  Begins at 6PM!  Music provided by special guests.
• Canfield Church of God – 12905 E. Canfield Street, Detroit  MAP
---
The IGNITE Gathering • July 14 – July 23, 2017
A mission and discipleship experience for young adults who are hungry for God — to ignite their passion to become a world-changer in their city. IGNITE is a call for young adults to live 1 Timothy 4:12 and to become passionate about, and empowered in, reaching the lost around them. The week will include daily devotions and prayer, challenging discussions, relational evangelism, Prayerwalking, Prayer Stations, children's and youth outreach, and homeless outreach. They will walk alongside followers of Christ who have years of experience in bringing change to cities. The IGNITE Gathering will be informative, challenging and life-changing.
---
Hope for the City Week • July 21 – July 30, 2017
Through strategic prayer and many forms of outreach, Christians will unite together to bring the hope of the Gospel of Jesus Christ to the streets of our city. Various forms of outreach include: Prayerwalking, Prayer Stations, Outdoor worship, Bible clubs, Children's and youth outreaches, Block parties, Family Days, Sports outreach, Homeless outreach, Church repair, Community and Park clean-up.
---
What People Are Saying!
"I thank God for the vision God has given Urban Harvest Ministries to call believers to catch the heart of God for the city once again, because God is a city-reaching God! He cares about this city!" Pastor Tim Terhune, Faith Bible Church, Livonia
"We've seen people opening their doors in areas where we weren't able to get in their doors before. The concentration has been on Jesus and His delivering power! Hope for the City is a blessing to Detroit and a blessing to our church. It's a blessing from the Lord!" Pastor Harvey Presberry, Canfield Church of God, East Detroit